Holiday cottages and bed and breakfast accommodation throughout Devon...
About Devon Farms
Whatever you are looking for our range of properties has something to suit everyone - from large country estates steeped in history, to recently converted barns and stables, traditional working farms where you can see the farmer going about his daily life or quaint smallholdings in spectacular rural surroundings. While some farms welcome you to participate in feeding the lambs and collecting the eggs, others offer you a unique chance to see cows being milked in parlours as well as by robots! You may even be lucky and experience the miracle of birth with lambs, calves or pigs being born, or chicks cracking through their shells during your stay.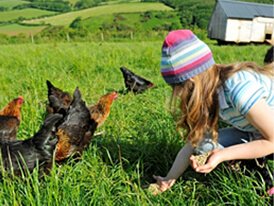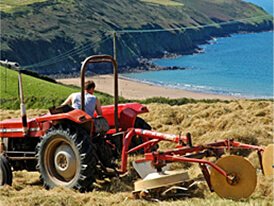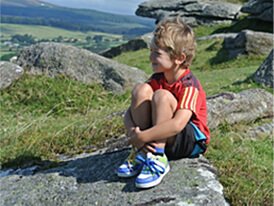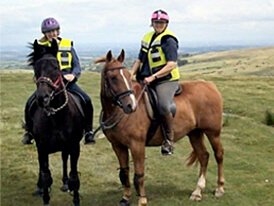 The group formed a co-operative and called it "Devon Farms", with the criteria that all members must be from a working farm and their accommodation formally inspected. A brochure was produced, more visitors came to stay and new member farms continued to join.
As a co-operative, Devon Farms is run, promoted and managed entirely by its member farming families to ensure its integrity. There have been many changes in farming and accommodation types and inspections over these years, but the warm personal welcome and hospitality that is extended to you when you arrive on a Devon Farm certainly hasn't changed.